Invitation to the opening of the exhibition
Artefacts as Links – 
Retracing Hans Leder
OPENING: Wednesday, 21 June 2017, 5 pm
Bogd Khaan Palace Museum
Exhibition Hall of the Bogd Khaan Palace Museum
Khanuul district – 15, Zaisan Street, Ulaanbaatar 17032
22. June – 20. July 2017
Museum collections are sometimes regarded as "trésors". But trésors of what? Of an ambivalent history, of modes of collecting, of the history of cultures, of fragile cultural encounters, or of a (lost) social life of things? Bearing these ambiguities in mind, the research presents frictions, transformations and transitions, assemblages, memories and the efficacy of things related to (ethnographic) museums and collectibles.
The project follows and examines the movements of artefacts, in this case Mongolian ritual objects, through various spatial, socio-political and institutional contexts. The topography and the "knowledge" of these things are interwoven with cultural transfers between Europe and Asia, with Viennese and Mongolian science and museum history and practice, with the impacts of political suppression and democracy processes in Mongolia, and with modes of human-object interactions and the power of things. The research focuses on a collection in the Weltmuseum Wien in relation to public spaces in Mongolia as museums, Buddhist monasteries, public altars and ritual places in the natural landscape as well as private spaces inside yurts. What transformations have these spaces undergone in periods of socio-political transition? The project will continue and intensify the dialogue and transfer of knowledge between Mongolian and Austrian scientists and institutions: processes of transformation within the Weltmuseum Wien here serve as a basis for comparison. A collection from Mongolia housed in the Weltmuseum Wien and collected at the turn of the 19th century by Hans Leder documents the various strands of the objects' history: the artefacts' itineraries from public spaces such as public ritual altars in the natural landscape or from the sacred space inside yurts in Mongolia, their complicated transfer to the Viennese and other European ethnographic museums and their "lives" as museum objects. Through these movements their meanings have been changed and new relations and networks created. While similar and comparable objects in Mongolia were not "conserved" in European museums, they were handled differently there. During the purges in the late 1930s religious artefacts had at least to disappear from public space. A few monasteries were spared the destruction and transformed to public museums. The histories and transformations of these museums from their establishment to the present time will be one local focus of research. With the transition to democracy and capitalist market oriented economy new museums have been created.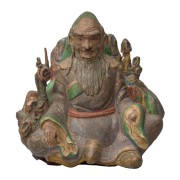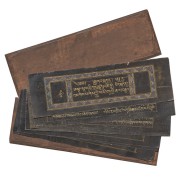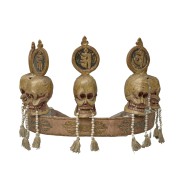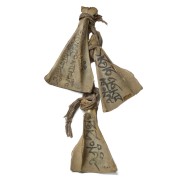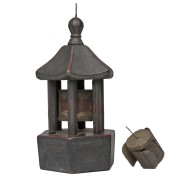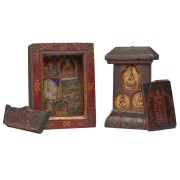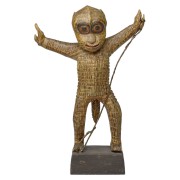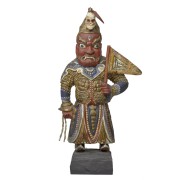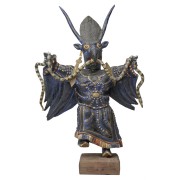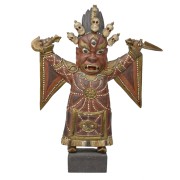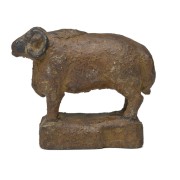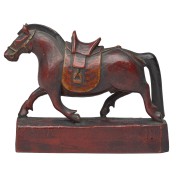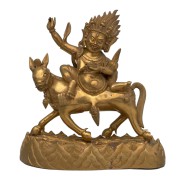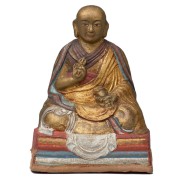 Vienna Expo
Nomadic Artefacts
Theseus Temple Sep. 14 –  Oct. 9, 2016 daily 11 am – 6 pm entrance free OPENING: Tuesday, September 13, 6.30 pm
In this exhibition, the narrations and recollections on the objects that have been documented in recent years in Mongolia are related to the collection objects in the Weltmuseum Wien and to the knowledge archived there; temples and museums, sometimes sites of origins, a multitude of relations and movements.
Programme
13.09.16, 6:30 pm Opening
Music
20.09.16, 6:30 pm Sanjaajav Morin Khuur & Khöömii (Horse-headed fiddle & overtone songs)
Readings and Lectures
27.09.16, 6:30 pm Christoph Ransmayr Das Blau des Himmels Reading 04.10.16, 6:30 pm Khambo Lama Baasansuren, Abbot of Erdene zuu Monastery Lecture (Mongolian/ English)
Limited number of participants, registration required: nomadicartefacts@khm.at
The Theseus Temple, a late classical building located in Vienna's central Volksgarten park, was built between 1819 and 1823 by Peter von Nobile as a miniature copy of the Theseion in Athens. It was intended to be the home for a single work of then-contemporary art: Antonio Canova's Theseus Slaying the Centaur. For almost 70 years this artwork stood inside the building, until in 1890 it was moved to the newly completed Kunsthistorisches Museum where it still stands today on the museum's staircase.
Ulaanbataar Expo
Artefacts As Links – Retracing Hans Leder
OPENING: Wednesday, 21 June 2017, 5 pm
Bogd Khaan Palace Museum
Khanuul district -15, Zaisan Street, Ulaanbaatar 17032
21 June – 20 July 2017
Hans Leder's collections of Mongolian ethnographic artefacts are tangible evidence that enables us to establish a direct link to the past. History, beliefs and individual lives are encoded within these items, which have the capacity to bridge times, borders and spaces.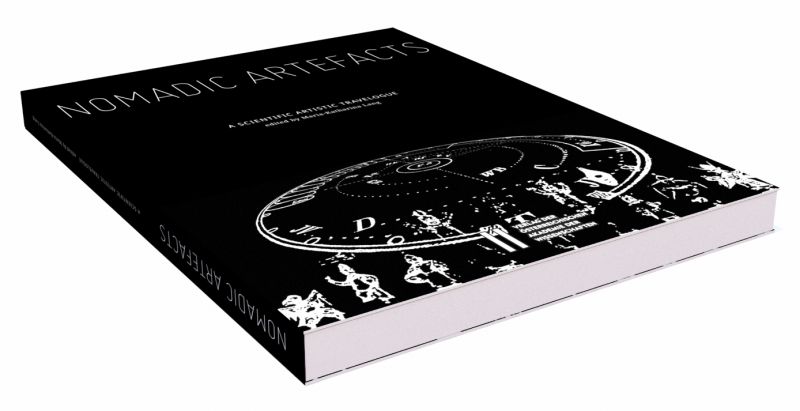 Lang, Maria-Katharina (ed.) 2016
Nomadic Artefacts. A scientific-artistic travelogue.
Austrian Academy of Sciences Press. Vienna
---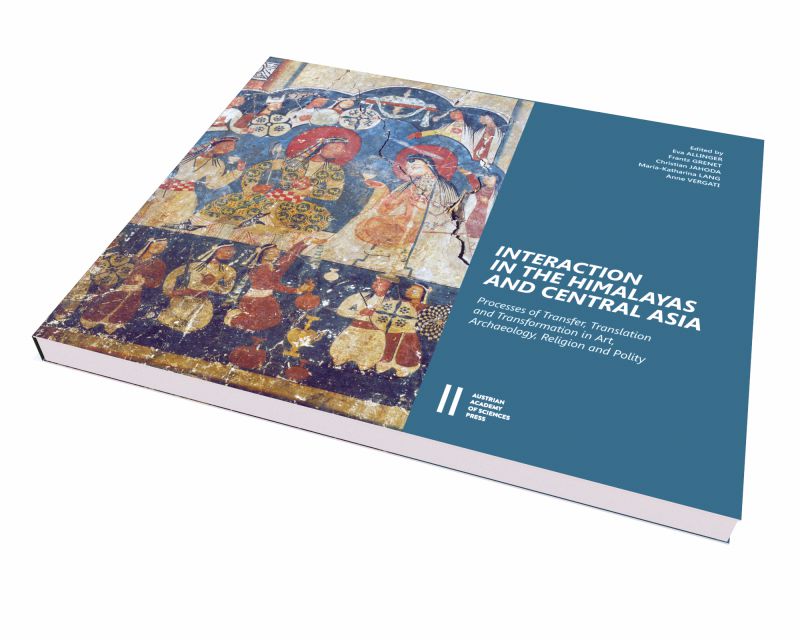 Eva Allinger – Frantz Grenet – Christian Jahoda – Maria-Katharina Lang – Anne Vergati (Eds.) 2017
Interaction in the Himalayas and Central Asia. Processes of Transfer, Translation and Transformation in Art, Archaeology, Religion and Polity.
Austrian Academy of Sciences Press. Vienna
---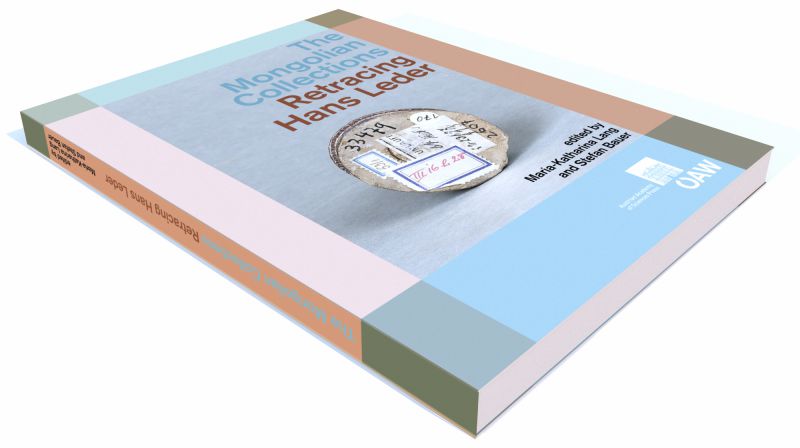 Lang, Maria-Katharina/Bauer, Stefan (eds.), 2013
The Mongolian Collections. Retracing Hans Leder.
Austrian Academy of Sciences Press. Vienna.
---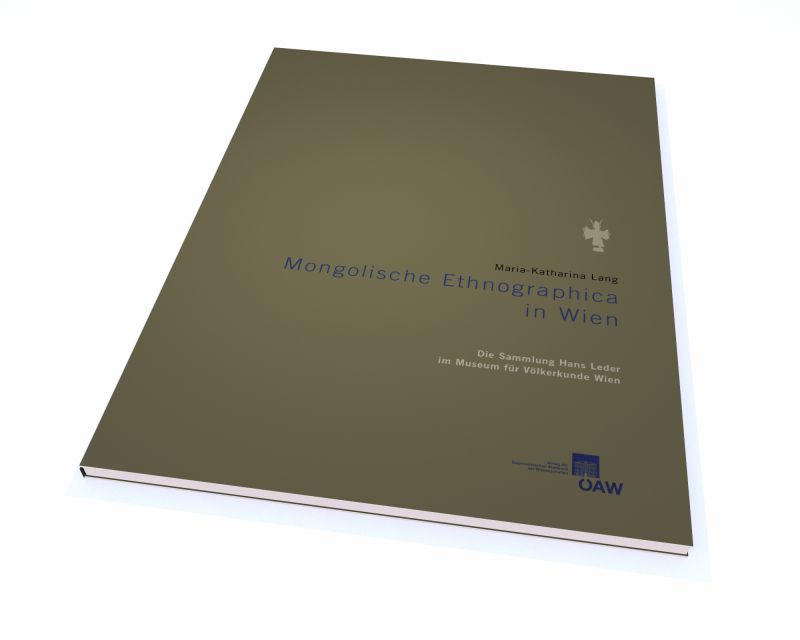 Lang, Maria-Katharina, 2010
Die Sammlung Hans Leder. Mongolische Ethnographica im Museum für Völkerkunde Wien.
Austrian Academy of Sciences Press. Vienna.
---
Austrian Academy of Sciences, Institute for Social Anthropology
Main cooperation partners
Weltmuseum Wien
Kunsthistorisches Museum Wien
National University of Mongolia
Mongolian University of Sciences and Technology
Kharkorum Museum, Kharkhorin
Bogd Khan Palace Museum, Ulaanbaatar
Project TEAM

Maria-Katharina Lang
Project Director, Austrian Academy of Sciences, Institute for Social Anthropology

Tsetsentsolmon Baatarnaran
National University of Mongolia

Georg Czernin
Text and artistic support

Johannes Heuer
Graphic Design

Erdenebold Lhagvasuren
Mongolian University of Science and Technology

Munkh-Erdene Lkhamsuren
National University of Mongolia

Lucia Mennel
Research

Christian Sturminger
Exhibition Design
---